The tournament will be held at Malmo Live in the centre of Malmo, and the dates of the 26th edition of the tournament will be April 29-May 5, 2020. The tournament will be broadcasted on web TV, and there will be live commentary.
Player presentations will be added as soon as available. It will also be possible to follow all games live on the home page during the rounds.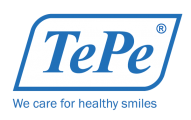 The organizing club Limhamns SK wishes to welcome everyone to yet another great chess party in Malmo.
The tournament would not have been possible without the support of the law firm Sigeman & Co, and the company TePe – Sweden's leading manufacturer of dental products.
The organizing club Limhamns SK welcomes the players, spectators, sponsors and media to TePe Sigeman & Co Chess Tournament at Malmo Live in Malmo, on April 29-May 5.
We would like to thank TePe, Sigeman & Co, Malmö Stad and all other sponsors for making this possible!
Thank you!