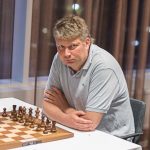 Tepe SIgeman & Co Chess Tournament can today present two more players in this year's starting field: David Navara, Czech Republic and Alexei Shirov, Spain.
It is already known that Nils Grandelius, Sweden and Jorden van Foreest, Holland will participate in this year's tournament.
Four additional players will be introduced in the coming weeks.